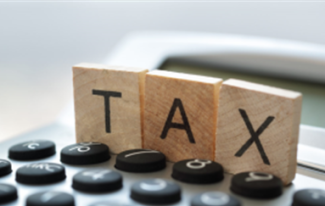 2020 Tax Changes That May Impact You
Tax season is here and due to the pandemic, CARES Act relief bill, and the Secure Act of 2019, there may be some changes that impact your 2020 return. 
1 – Under the Coronavirus Aid, Relief, and Economic Security (CARES) Act, most Americans received a stimulus check in 2020 for $1,200 ($2,400 for couples filing jointly), plus $500 more for each child under age 17. Technically, your stimulus check was an advance payment of a special 2020 tax credit known as the recovery rebate credit. When you file your 2020 return, you'll have to reconcile the stimulus check you received with the recovery rebate credit you're entitled to claim. For most people, the stimulus check payment will equal the tax credit allowed. Stimulus check payments are not taxable.
2 – The SECURE Act, which was signed into law at the end of 2019, changed the age for Required Minimum Distributions from 70 ½ to 72, and enabled people over the age of 70 ½ who are still working to contribute to a traditional IRA.  The CARES Act waived the RMD for 2020, but RMDs are back in effect for 2021.
3 – The CARES Act enabled individuals under the age of 59 ½ to take premature COVID-related distributions from pre-tax retirement accounts up to $100,000 without the 10% tax penalty. A coronavirus-related distribution can also be included in income in equal installments over a three-year period, and you have three years to put the money back into your retirement account and undo the tax consequences of the distribution.
4 – Although the tax rates didn't change, the income tax brackets for 2020 are slightly wider than for last year. The difference is due to inflation during the 12-month period from September 2018 to August 2019, which is used to figure the adjustments.            
5 – Many of the standard deduction amounts were increased for 2020. Married couples get $24,800 ($24,400 for 2019), plus $1,300 for each spouse age 65 or older. Singles can claim a $12,400 standard deduction ($12,200 for 2019)—$14,050 if they're at least 65 ($13,850 for 2019). Head-of-household filers get $18,650 for their standard deduction ($18,350 for 2019), plus an additional $1,650 once they reach age 65.
 6 – Tax rates on long-term capital gains and qualified dividends did not change for 2020, but the income thresholds to qualify for the various rates did go up.
7 – Normally, you can deduct charitable gifts only if you itemize deductions, but for the 2020 tax year, the IRS will allow you to write off up to $300 in cash contributions to charity even if you take the standard deduction.
8 – Health Savings Account (HSA) limits increased slightly for 2020 - $3,550 for self-only coverage; and $7,100 for family coverage.
When it comes to your 2021 income taxes, the IRS doesn't have any major changes on the table beyond minor inflation adjustments to standard deductions and income tax brackets. Retirement account contribution limits are the same as they were for 2020, and currently you will be taxed at your ordinary income tax rate on short-term capital gains.
Ultimately, we encourage you to consult with your tax advisor about any changes that might affect you or that you should prepare for in the year ahead. We will remain diligent in staying up-to-date on tax law changes to ensure we can provide appropriate guidance for your investment accounts.