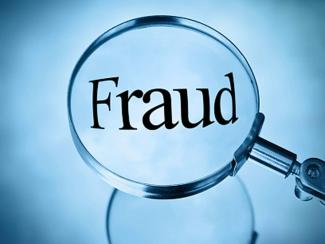 Hackers will always exploit a crisis, and the coronavirus outbreak is no different. Cybercriminals have leveraged the COVID-19 pandemic to stage all manner of cyberattacks and scams.  Here are a few that you should be aware of:
COVID-19 TEXT SCAMS                                                                                                                                                                                     
Scammers have been sending out text messages offering cures, warnings about the need for a test, or stating that you have been exposed to COVID-19 and need to provide information for contact tracing. The texts contain links to install malicious code on your phone or to launch a phony webpage to collect personal, health insurance, or financial information for use in other scams.
COVID-19 ROBOCALL SCAMS 
Phone scammers are using robocalls to offer free COVID home testing kits, promote bogus cures, sell health insurance, and promise financial relief. Some scams target higher risk individuals with diabetes and offer a free COVID-19 testing kit with a free diabetic monitor. Other calls warn of an outbreak in your area and recommend getting a vaccine and offer to connect you to a "health advisor". Fraudsters are also offering debt consolidation scams and fake work-from-home opportunities.
COVID-19 PHISHING SCAMS                                                                                                                                                                                   
Emails impersonating the World Health Organization, the CDC, and other reputable sources may hit your inbox. The emails may ask you to click a link or share your sensitive information. Be suspicious of emails even if they appear to be legitimate. For accurate information, go straight to the source by visiting the website for accurate information. Before donating to a charity, verify its legitimacy by visiting the IRS tax exemption site at https://apps.irs.gov/app/eos/
TIPS TO PROTECT YOURSELF
Do not respond to calls or texts from unknown or suspicious numbers.
Never share your personal or financial information via email, texts, or over the phone.
Be extremely cautious if you're being pressured to provide any personal information or make an immediate payment.
Remember that government agencies will never call you to ask for personal information or money.
Never click on a link in a text message from an unknown sender.
Visit fcc.gov for information regarding the latest scams.