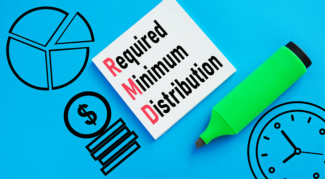 Congress Considering Secure Act 2.0
In 2019, Congress passed the first major legislation change to tax laws relating to retirement in a decade.
The "Setting Every Community Up for Retirement Enhancement" (SECURE) Act added a number of changes with some of the most notable being an increase in the Required Minimum Distribution (RMD) age from 70 ½ to 72; the elimination of an age limit for contributing to IRAs;  and the requirement for inherited IRAs to be distributed within ten years.
Earlier this year, the House of Representatives passed a new version of the SECURE Act, and the bipartisan act is likely to get approval from the Senate before year-end. So what changes are being considered?
A delay in RMDs could be included and extend the age to 73 beginning in 2022. The required start date for distributions would shift to age 74 in 2029, and age 75 in 2032. Additionally, the current 50% tax penalty for failure to take an RMD would be reduced to 10% or 25% as long as the individual corrects the failure promptly.
Another proposed change is to create an additional retirement  savings "catch-up" provision for people aged 60+. One option would give individuals age 62-74 the ability to contribute an additional $10,000 to a 401(k) or 403(b) plan. This maximum would be indexed for inflation in future years, and catch-ups would be designated as Roth contributions and subject to Roth tax treatment.
Other changes directly impacting retirement plans include allowing employers to make matching contributions based on an employee's student loan payments and requiring newly-established retirement plans to require auto enrollment for employees.